Walpole Road, Strawberry Hill
Sometimes simplicity is best. Both partners being involved in the world of design meant some very elegant and astute choices for the finishes and materials, including this lovely stainless steel and plywood kitchen.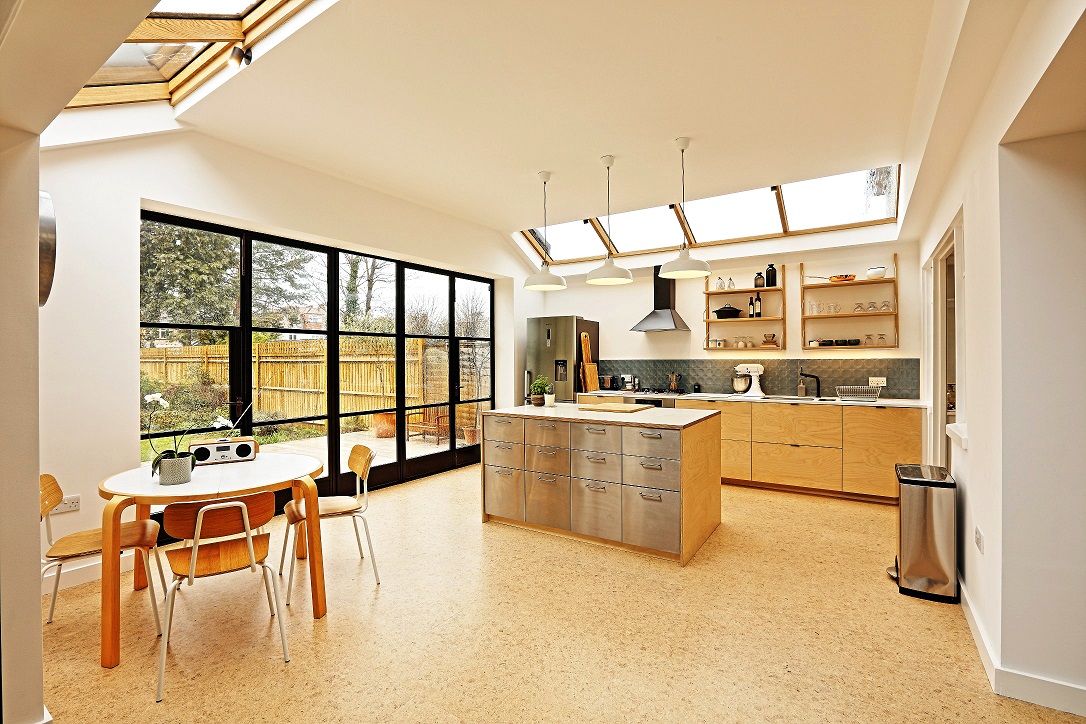 "Thank you for your work on our project. We love our new home!"
There are some large homes in Strawberry Hill, though the original 1930's layouts meant small kitchens and pantry rooms and dark dining rooms.   The side garage in this family home allowed its use as a very useful utility room, giving more useable areas in the kitchen and dining rooms to be given over to family activities.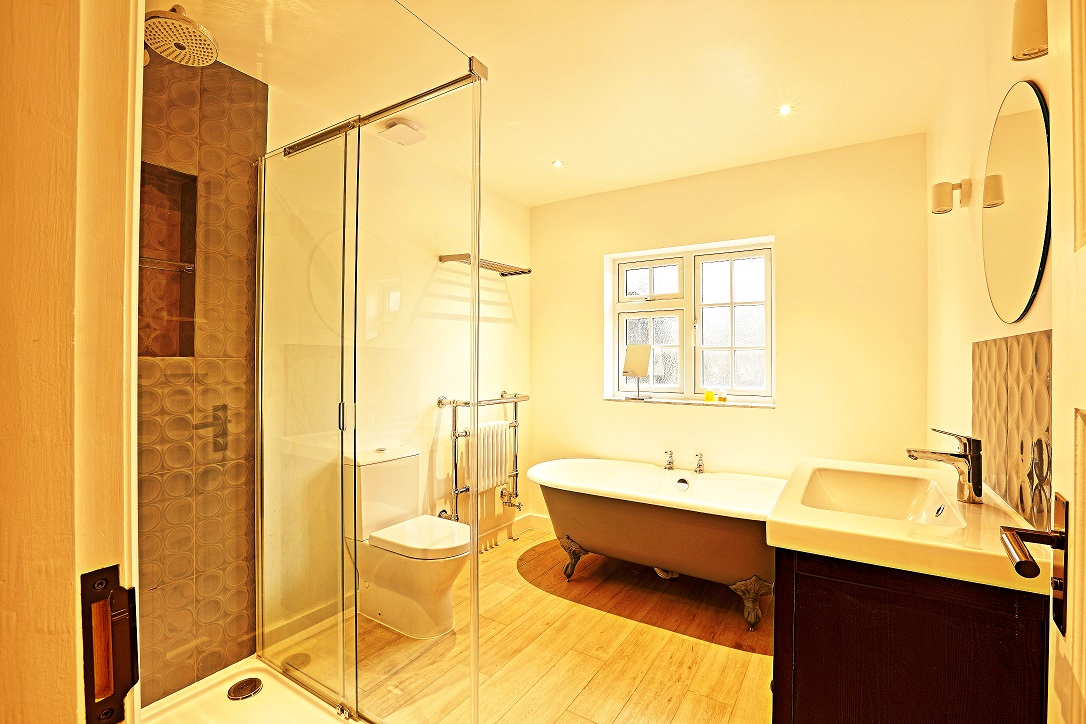 Our clients' selection of finishes - cork floor, stainless steel and plywood kitchen units and steel Crittall style doors, give a crisp and fresh feeling to this extension in Richmond Borough that is also in keeping with the original features of the property.