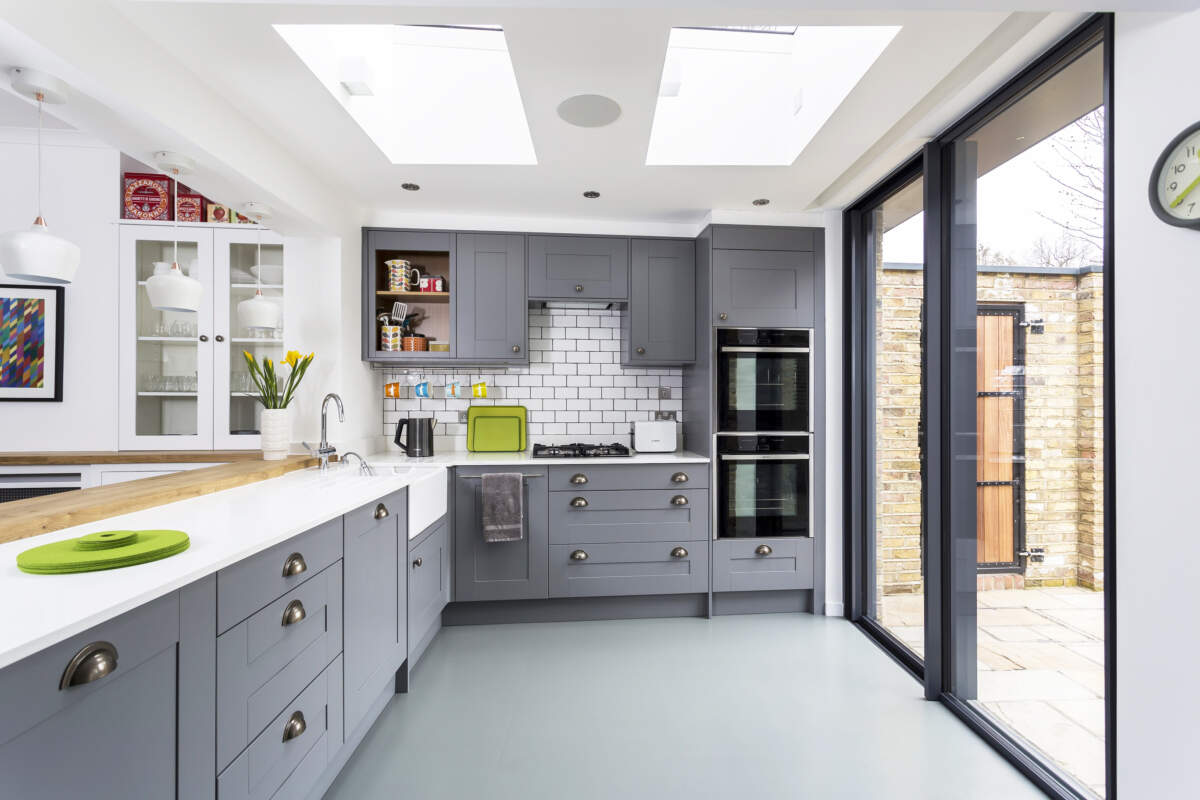 We are so glad we found AWK. We are delighted with the stunning design but even more so with the exemplary service provided by Sam, Tuc and the rest of the team. It would be hard to find a more technically proficient practice and even harder to find a more customer friendly team.
w. Field Lane, Teddington
A light and well ventilated kitchen and dining room extension
The client is always the hero and the designer when a project goes well, especially in this case.  Our clients here made all the right choices and decisions at every step of the way.
The brief was for a light and well ventilated kitchen that was opening onto the dining room. The bathroom was in need of a face lift which included rebuilding the roof and opening it onto the rafters.
The proposals are in keeping in both scale and size with the existing building.
We worked with our clients on every step of the process and loved seeing their style and sense of colour transform the extension into a stylish home.
Are you are considering engaging an architect? Or would you like to know more about our architectural services? If so please visit our enquiry form or call 020 8977 6999 we would be happy to answer any questions you may have.