Richmond Road, Wimbledon
This bright, light-filled kitchen extension adds a wonderful new family space to a lovely family home in Wimbledon. Pitched ridge skylights flood light into the space, whilst a picture window seat provides a peaceful spot to sit and read overlooking the garden.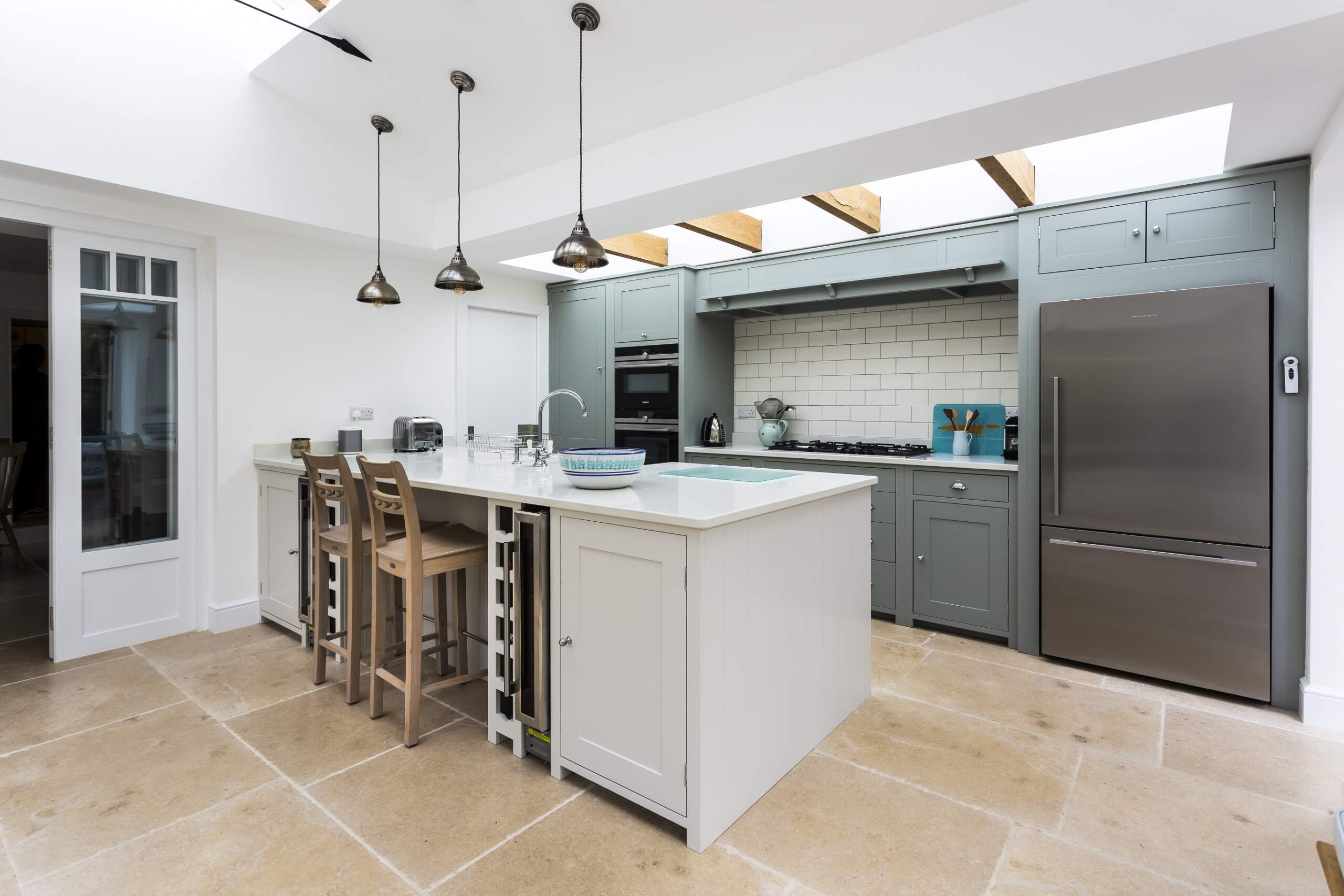 "I really love the new kitchen and the space you designed. It is so light and welcoming but still works with the rest of the house. I hope you are as pleased with it as we are. We really enjoyed working with you on this project and would strongly recommend your practice to other people. Thank you so much for the wine as well. We shall certainly raise a glass to you and your team."
John and Theresa were looking for a bright new kitchen and living space to allow them to enjoy their lovely garden, and to accommodate their growing family.  Beginning with one of our Design in a Day workshops, the scheme was driven by the proposal of two distinct design elements: a pitched-roof skylight running along the length of the extension, to allow light to fill the space, and a large picture frame window to provide a peaceful spot to sit overlooking the garden. The combination of these two openings floods the room with light whilst creating a real sense of space: the pitched roof allows a greater ceiling height in the living area, whilst the picture window brings the outside in, providing a picturesque view from every corner of the room.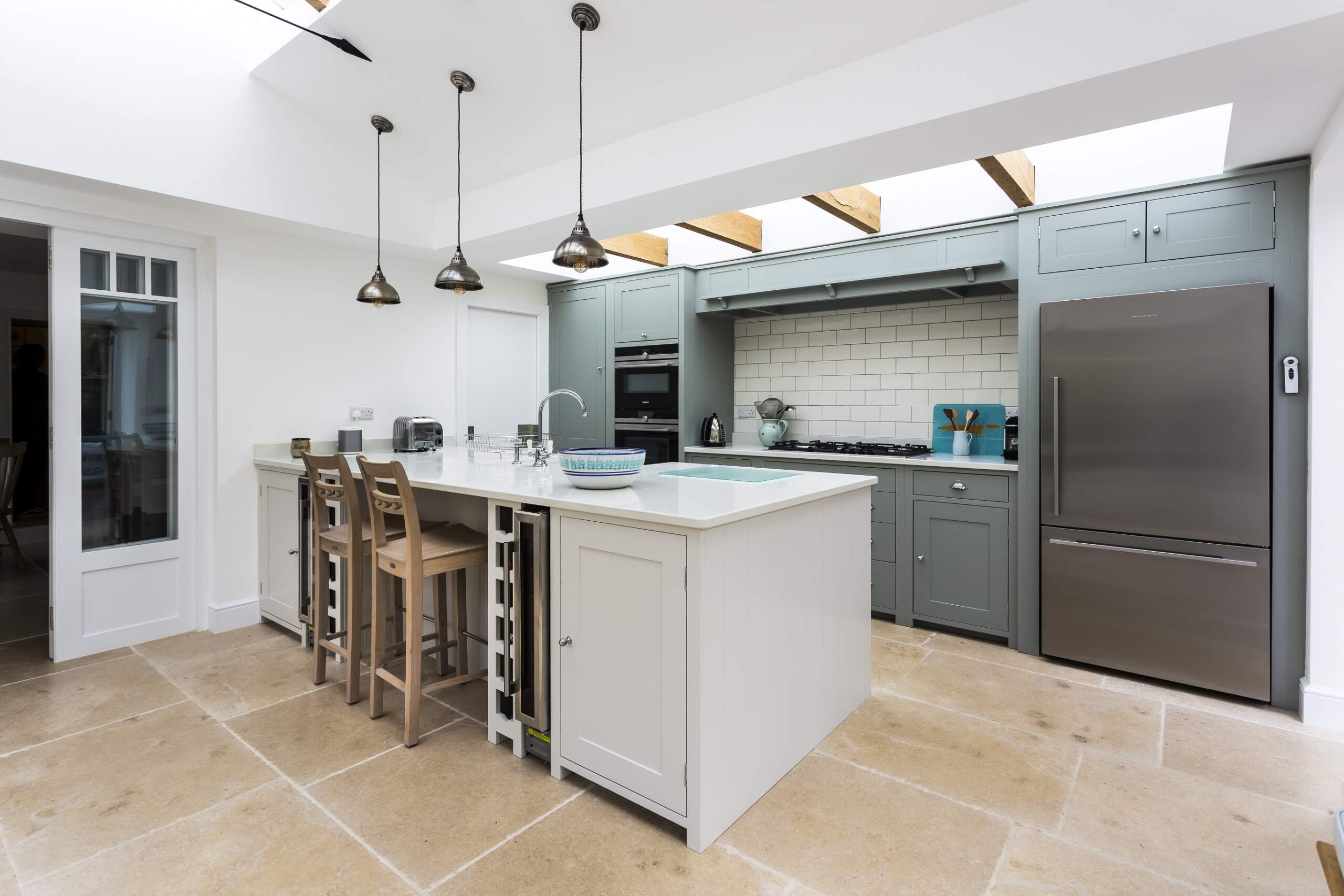 It's always a wonderful experience when working with such lovely clients. Thanks to their cooperation and enthusiasm throughout the process, we were able to realise this beautiful project, which manages to be both exciting & experimental, whilst remaining in keeping with the original property. We hope they enjoy their new space as much as we enjoyed creating it!