Teddington Cinema
There is a history of Cinema venues in Teddington and wouldn't it be wonderful to have another one now on the HSBC site? A speculative proposal for an Electric Cinema style venue to give new life and focal point to the High Street.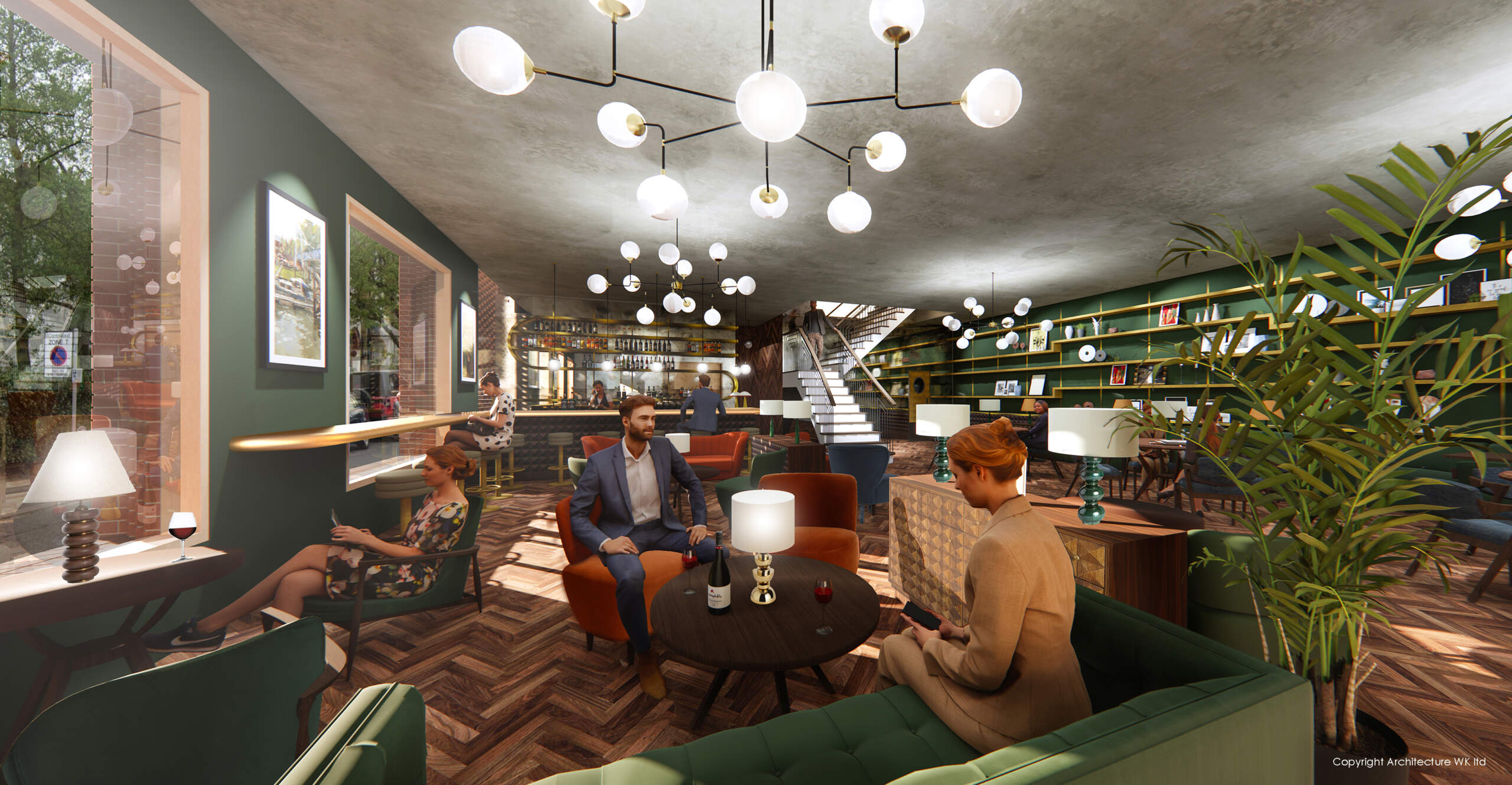 The Front Room is Architecture WK's exciting vision for the Teddington High Street HSBC site, the latest in our series of Social Initiative Projects, in which our design team offers solutions for local sites that require improvement or redevelopment. The projects have no single client and no agenda other than improving our locality. If a proposal can be implemented, it would be a wonderful bonus. The High Street branch of HSBC closed in 2017; a planning application for flats above a commercial unit was refused in June 2020. Believing the site should be developed to enrich the cultural and social lives of the local community, and mindful of planning policy aiming to retain local commercial and employment opportunities, we propose a luxury cinema for Teddington in the spirit of Esher's Everyman and Notting Hill's Electric Cinemas. Home from Home – a Space for Living after Lockdown The auditorium echoes the form of its envelope, taking its cues from venues such as The Electric Cinema in Notting Hill and The Everyman Cinema in Esher, where comfort and space are key. The auditorium bar can offer either bar service for interval drinks or table service for added luxury, while the flexible stage area can be extended for events or reduced for additional cinema seating.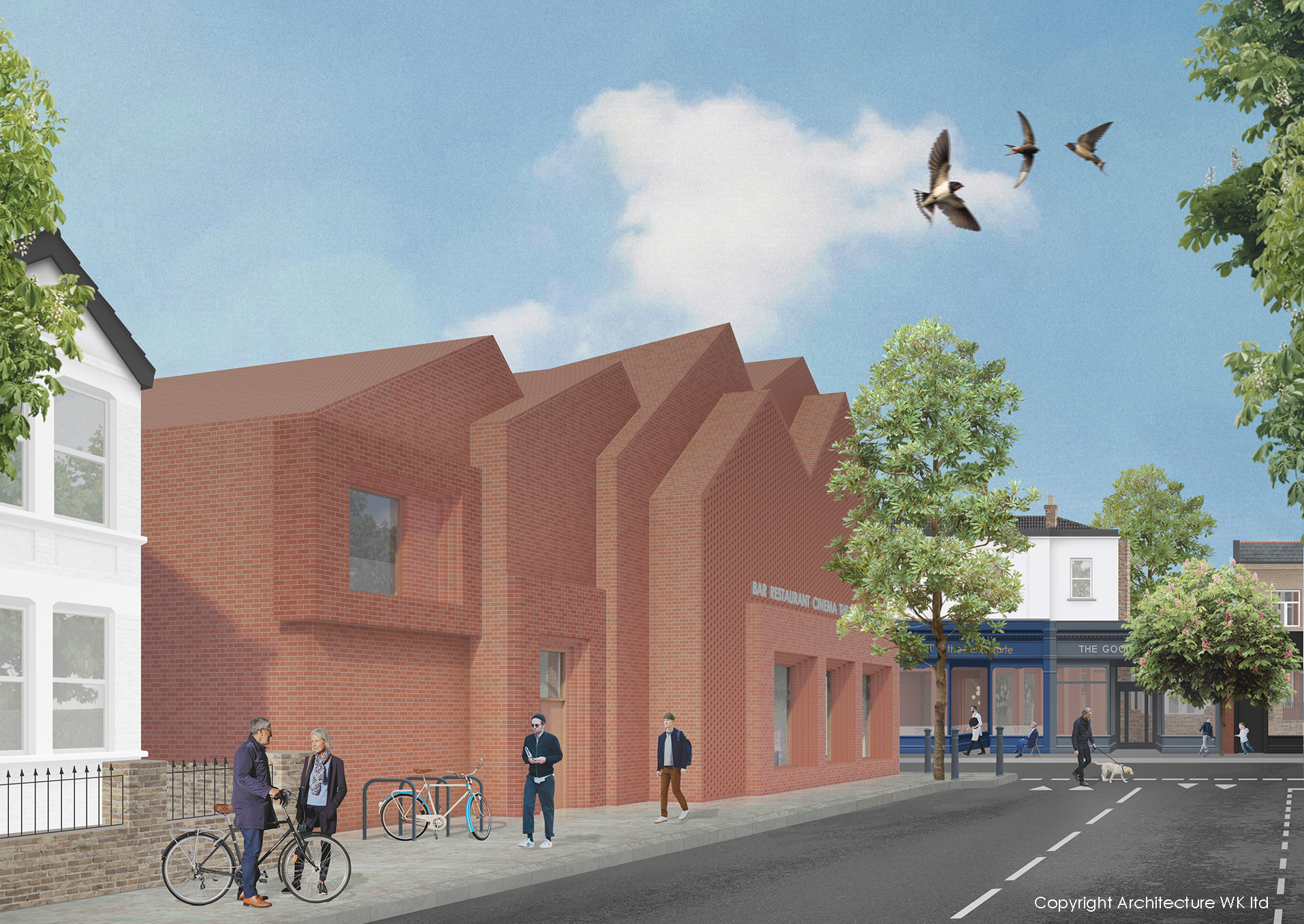 The bar and restaurant/cafe area are fitted out as a comfortable living room, with a long bar, easy sofas and banquette seating for dining, offering flexible options for a cosy coffee morning, a lunchtime snack or a delightful night out, all year round. We believe this will be a much used and much loved Front Room. Sharing Experiences Taking its cues from its surroundings and its function, the proposal seeks to echo the materials of the High Street.  It presents a translation of the prevalent chromatic architecture - the suggested scheme uses red brick in resonance with other buildings in the street, and later detailing might pick up on the stock bricks used in Cedar Road.  Offering a playful interpretation of the neighbouring pitched roof geometries, the building combines the dream-like façade of fairy-tale castles with the everyday occurrence of the differing roof slopes.  With this translucent building, we recognise the contribution of contemporary interpretation to our  Victorian and Edwardian heritage, without resorting to pastiche. The hit-and-miss brickwork enhances the dreamlike quality of the façade, particularly at night, allowing it to shimmer in the evening at cinema level, while the large windows of the Front Room Bar and Restaurant address the corner, buzzing with the promise of social interaction within.